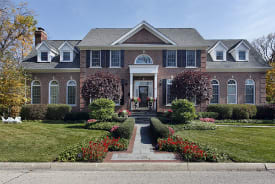 Pemberton Heights is undoubtedly one of the most sought out neighborhoods in Austin. In 1998 it was named as one of America's top-25 "platinum neighborhoods" by Town and Country magazine. This neighborhood is incredibly well-established and situated in Old West Austin in between Shoal Creek Trail and North Mopac Expressway. It is ideally located just minutes from downtown Austin, Zilker Park, and less than 2 miles from the University of Texas campus, the Texas State Capitol, and the medical center area. Pemberton Heights is also very close to many stores such as Trader Joe's, Whole Foods, Kerby Lane, and Uchiko. Despite its close proximity to downtown, there's still plenty of green space inside of and surrounding the neighborhood. There are several parks such as the Emma Long Park, Mount Bonnell, and the Barton Creek Greenbelt nearby. Another nice thing about this development is that it does not have issues when it comes to traffic, parking, crime, or noise issues that many of the other Austin neighborhoods do. This is partly due to the fact that Pemberton Heights does not have have any thoroughfares and is on top of a hill.
Facts:
Zip Code: 78703
Prices:
$600,000 – $20 million
Median price in 2018: $918,000
Average price in 2018: $1,689,000
Total residences: 613
The neighborhood is situated on a limestone shelf that looks over Shoal Creek and provides amazing views of downtown, the UT campus, and the Capitol. While the first home in the neighborhood was built around the late 1800s, it was not until the 1920s that the neighborhood really started to develop.
Since the neighborhood is older, it is very well developed and features century-old and extremely tall oak, elm and pecan trees. It also features landscaped traffic islands, parks, and street names tiled into the curbs with ceramic tile pieces.
The community is fairly tight-knit, there are many community events each year for residents to enjoy. Some of these events include regular happy hours, picnics, carriage rides, Easter egg hunts, and much more.
Pemberton Heights is known for being zoned to the exceptional AISD public schools of Casis Elementary, O. Henry Middle School, and Austin High School. However, the options do not end there. There's an abundance of magnet schools, academy programs, as well as private schools in the area for residents to attend if they choose to do so.
Historic Homes:
Over 40 residences in Pemberton Heights are historical landmarks or have a very unique story behind them. Here are a couple of the neighborhoods more notable residences.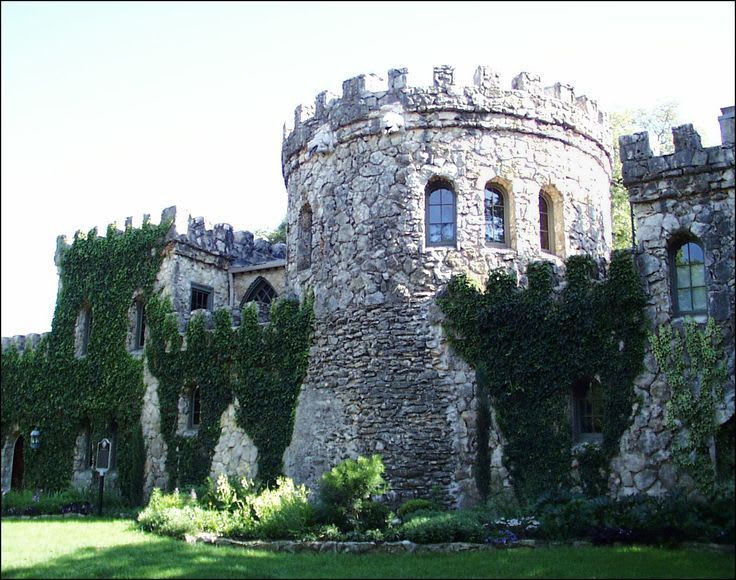 Pemberton Castle
This building is located at 1415 Wooldridge Drive. It started out as a water tower used to fight off fires and water crops on nearby properties and farms. However, by 1925 construction was started by Samuel Fisher and the water tower was transformed into a Gothic Revival castle. The goal was for the castle to be used as the Pemberton Heights sales office. However, in 1937 a well-known UT architecture professor, Samuel Gideon, bought the castle and expanded it.
Reed Estate
The Reed Estate situated at 2407 Harris Boulevard was built in the late 1920s. This home is huge, it has eight bedrooms, nine full bathrooms, 6 half bathrooms, three stories, a six-car garage, a guest house, a large pool, large terraces and verandas, and several fountains. One of the most notable features of the home is the exact scale replica of the Belvedere Pavilion that is inside of the Palace of Versailles. This property is situated on an expansive 5 acres of land, and is valued at $20 million. The home hit the market in 2015, and gained a large amount of attention nationally as it was featured in a weekly email newsletter from The Top 10 Real Estate News.
Bohn House
This residence is located at 1301 West 29th Street. It is situated on a cliff that has stunning views of UT and the downtown Austin skyline. The home was built in 1939 by Herbert Bohn. It features a very distinctive and unique Art Moderne style. Bohn and his wife were big fans of the sci-fil film Lost Horizon and designed their home to resemble the castle in the film. In order to make their home look like the castle, they incorporated porthole windows, round balconies with ship railings, a round magic door, speed lines, and a cantilevered top floor.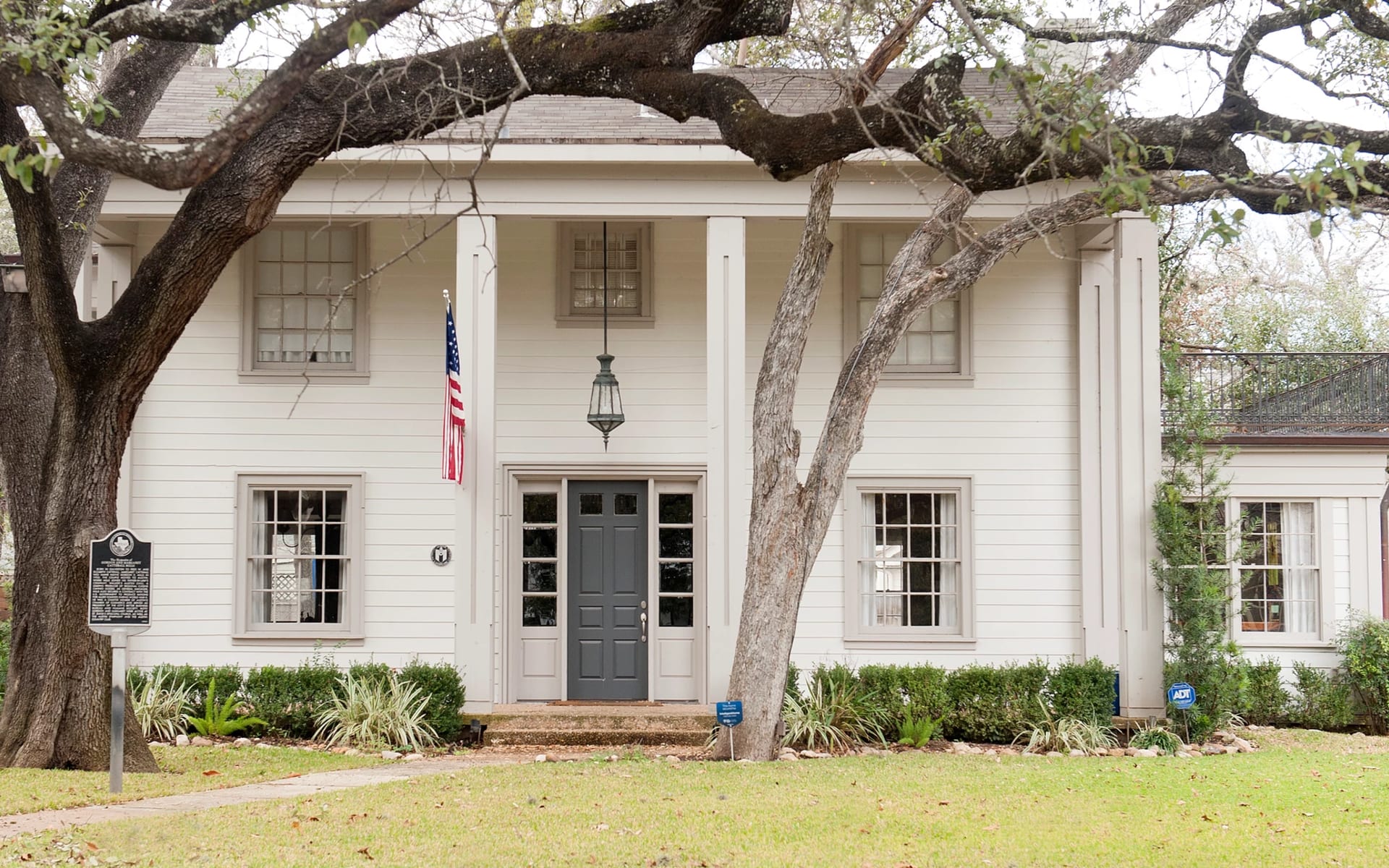 Catterall-Mills House
This home was built in 1937 and resides at 2424 Harris Boulevard. It was built to resemble George Washington's Mount Vernon Estate. This home features a backyard bomb shelter due to the fact that Austin's Bergstrom Air Force Base was thought to be a target for a Russian attack.